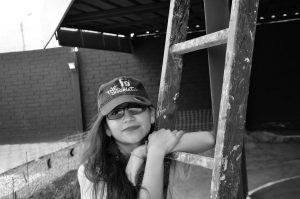 Qamkunapah – For you!
This is Qechua from the region of Cuzco (Perú).
I am from Ecuador and this is – just like Perú – a country in Latin America. I am proud Ecuadorian and Latin American and I am 19 years old. My name is Evelin Jadira Cobo Enriquez. Many call me Eva. I live in the city of Ibarra, known as "the city you always come back to". A year ago I finished school and then I met the Zugvögel. Now I am here and it fills me with great anticipation to realize this volunteer service; to leave a little bit of me behind, to set out on the path of dreams and to experience community.
I see myself as a very active, independent, social, hard-working and open person. I like painting, colours and drawing. Although I am an amateur in it, I still like to do it. It is the same with photography. I also like dancing, especially Salsa. My musical taste goes from rock to trova music and music from my country with many instruments from the Andes to blues, jazz, reggae, piano and violin music and many other melodies. I am very interested in extreme sports. I am not an adrenaline junkie but I like to challenge myself. I have done abseiling a few times. And although I'm a bit afraid of heights, it's a special experience to be in the air and to see everything from a different perspective. When I stay on the ground, I like to take part in art and theatre events and visit exhibitions or craft markets. I also enjoy being in nature, recharging my batteries and revitalizing myself by sharing what I have with others.