Write a message to the regional group!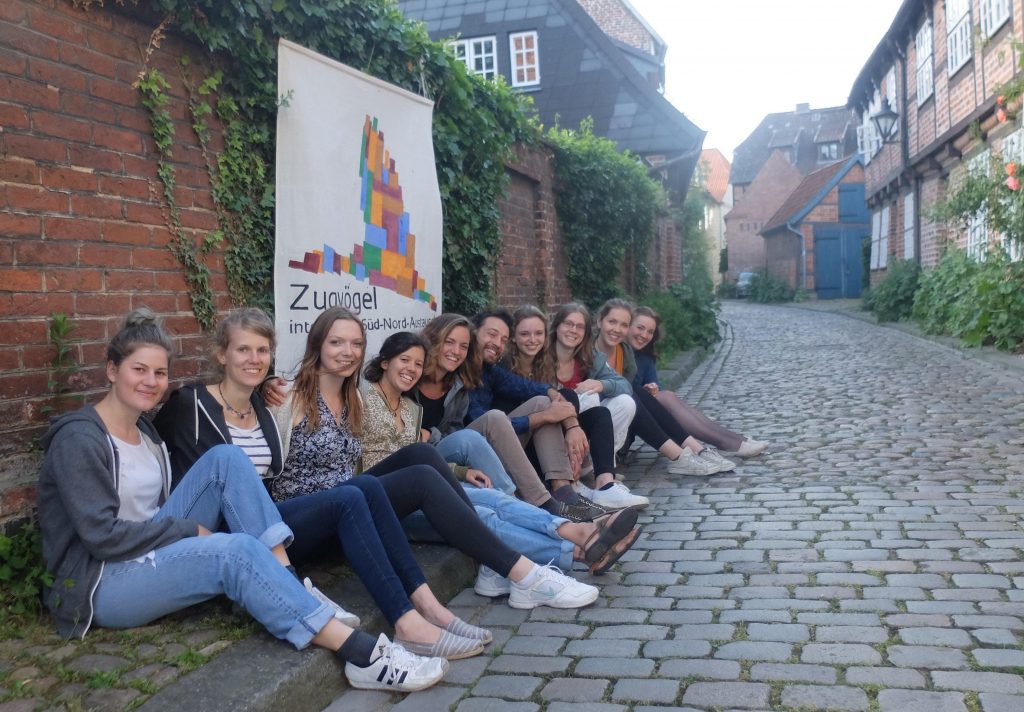 Zugvögel in Lüneburg, that means a mixture of different characters. At the moment we are about 13 motivated migratory birds. In addition, Honorine from Rwanda enriches our team. She has been with us at Kinderhaus Hollerbusch since September 2022 with a lot of joy and commitment.
We try to actively shape life in Lüneburg. In addition to organizing volunteer services, political education is an important part of our work as a regional group. Additionally, we want to educate ourselves, to deal with the unequal distribution of power in the world and to stand up against it. What we have done so far includes for example: 
organizing two lecture series: "Beyond Development" in winter 2018/19 and "Colonial Continuities" in spring 2020 together with the initiative LASO (Leuphana African Student Organization)
writing and distributing a toilet newspaper at the university, reporting on issues from a wide variety of countries and continents that we feel don't get enough attention in german media. You can find the previous articles in digital form below.
developing a postcolonial city tour for Lüneburg which can either be guided by us or explored independently through the App Actionbound
organizing movie nights and pubquizzes
…
In order to plan all these things and also discuss content, we meet once a week in alternating WGs with tea and snacks. 
With us you will find plenty of motivation, excitement and good mood and we are happy about everyone who wants to come by and join us!
You can reach us any time via the contact form on the left or via Facebook or Instagram.