Leave a message for Ts'ununetik!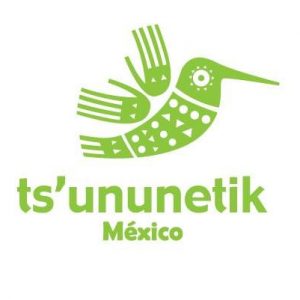 Hello everyone.
We are pleased to greet you and introduce ourselves as a working group called Ts´ununetik-México. Ts'ununetik means hummingbirds in the Tsotsil language, one of the local languages of Chiapas. We decided to adopt this symbol because it has a powerful spiritual meaning, since it represents, among other things, joy, beauty, love for life and the experiences that emanate from it.
In 2013, the working group was made up of young people, mostly students of bachelor's degrees and specialties in the social sciences, who were interested in promoting horizontal and more equitable exchanges between the "Global South" and the "Global North". Some years have passed since then and we continue with the same convictions but now with a little more experience.
Our partner organization is Zugvögel, Grenzen überwinden e. V. A German organization founded almost in the same years as our group. This organization is made up of the vast majority of former German volunteers, who went to various parts of the world to volunteer through the German weltwärts program. They are the ones who provide the financing, look for projects, host families and accompany Mexican volunteers when they are in Germany.
Now, the collaborators in the Ts'ununetik-México project are: Margarita Rodríguez, Paulina Mendoza, Laura Serrano and Yareni Guzmán.
Each one of us lives in a different city in Mexico: Mapastepec, Morelia, Mexico City and San Cristóbal de Las Casas, respectively. We are not a legally constituted organization, that is why we do not have a fixed address either, we work long distance most of the time. Until now this way of working has been the most convenient for us.
So far there have been 4 generations of volunteers: Yareni and Ricardo (2016), Citlally and Romeo (2017), Marimar and Aura (2018), and now Luis and Enrique (2019) are in Germany. At the moment, we are preparing the fifth generation that leaves for Germany in theory in September 2020.
Our objectives are…
With the Mexican volunteers are:
-Develop critical thinking on issues of global inequality and in general on relations between the global North and South, we also work on the subject of political education and the importance of our participation in public life.
-We hope that from their experience in social projects in Germany and living on that side of the world will lead them to reflect on social and professional life in a global context that contributes to generate alternatives for young people to work on building a fairer world.
With the partner organization, the Zugvögel-Grenzen überwinden e. V.:
-To work on improving the conditions of the volunteer program and
influence the guidelines of weltwärts,
-Reflect together, as far as possible, on global inequality.
With the volunteers returned to Mexico:
-We want to ensure that their experiences gained in the program, upon returning to Mexico, are shared and have a positive impact on Mexican society, through their participation in the Ts'ununetik-México collective.
FOR MORE INFORMATION VISIT:
https://www.facebook.com/tsununetikmexico/
From left to right: Margarita Rodriguez, Laura Serrano, Paulina Mendoza y Yareni Guzmán

News from Ts'ununetik México